Talent Development
"Your work is going to fill a large part of your life, and the only way to be truly satisfied is to do what you believe is great work. And the only way to do great work is to love what you do. If you haven't found it yet, keep looking. Don't settle. As with all matters of the heart, you'll know when you find it."- Steve Jobs
Stafford & Chan is proud to be an authorised reseller of Harrison Assessments.
At Stafford & Chan, we help organizations like yours to match a job fit with performance. Discover the hidden strengths, unused potential and inspire performance of your most precious commodity – people. Successful employee recruitment, employee assessment, engagement, succession and employee performance management all depend on understanding talent. As accredited employee assessment specialists we can help find the key to manage your talent.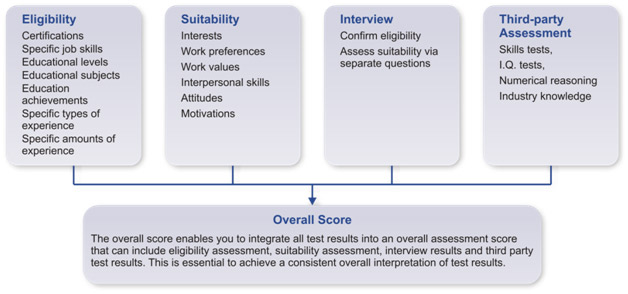 Harrison Assessments evaluates all the important eligibility (experience, education and skills) and suitability factors (attitudes, motivation, interpersonal skills, work values, work preferences, interests etc) in one integrated assessment that accurately identifies the IDEAL candidate for the advertised job.
How does Harrison Assessments make recruitment easier?
pre-configured Job Success Formulas– created for over 6000 job positions that incorporates main requirements for the job. Employers can add on and edit existing formulas and/or create their own according to their company requirements and values.
Most suitable and eligible candidates appear in ranked order throughout the recruitment process
A single overall result is given
Option to compare candidate to multiple jobs
Formulates interview questions based on job requirements and the eligibility and suitability of the candidate
and in doing so…..
Save up to 80% of recruitment time
Minimize recruitment costs
Identify ideal candidates almost the moment they apply
Predict job performance with up to 95% accuracy
Career Development
The Harrison Assessment Career Guide is a valuable tool for starting, changing or developing individual careers. It measures more than 200 factors including task preferences, motivation, interests, work environment preferences and interpersonal preferences. The system compares these preferences to more than 600 career requirements to determine the most suitable careers for the individual.
The career options report provides a list of careers that are most suitable for an individual. The careers are listed in descending order of suitability, with a score of 80 or above indicating a good career match. However, other external factors such as education, training etc must be considered by the candidate.
The career comparison report compares an individual's profile to the necessary traits required for success in a particular career.
A Personal Coach works with the individual in developing themselves to reaching their full potential. With the use of Harrison Assessments coupled with personal coaching individuals will gain a valuable insight into themselves and their career objectives.
Professional Development
Harrison Assessments is used worldwide for leadership development, performance coaching and team development. Harrison Assessments enables companies to have a deeper insight into the job specific behaviours that are needed for employees to succeed. Thus, employers and employees can work together to explore individual traits that accelerate high performance and those that may hinder performance.
Our Team Paradox Report helps managers build stronger teams by identifying strengths and weaknesses of the team members in an effort to maximize team efficiencies, targeting areas that will need additional support and establishing clear team values for effective interactions,
Organisational coaching is a three-way agreement between the organisation, the coach and the coachee to assist the coachee to improve their performance or to enhance capabilities so as to meet the organisation's needs. At S&C we use the GROW model, Harrison's paradox report and our own coaching conversation process to be a catalyst for change and to help the coachee grow and develop in reaching their personal goals.