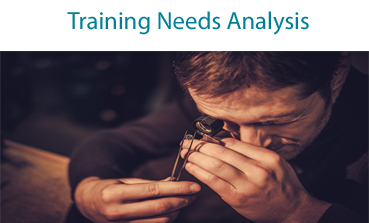 We at Stafford and Chan believe that the analysis of our clients' training requirements is the foundation using which customize our workshops. To that effect, we offer a variety of multi-sensory audit tools that enable us to identify the gaps and how to fill them.
During the Training Needs Analysis phase, we make the assessment using the following channels:
1.      Face-to-face Interactions – Business meetings, Team interactions, one-to-one meetings
2.      Telephone Interactions – Call centres, Office inbound & outbound calls, Voice Mails
3.      Written Interactions – Questionnaires, Emails, chats, website, social media, product documents, marketing material and texts to internal & external customers.