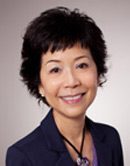 Senior Trainer & Coach
Kate Chan believes in 'practice makes perfect'. She integrates 18 years of training experience to design, deliver and upgrade her programmes consistently. She balances both breadth and depth in her training topics. Her extensive interaction with the senior, middle and junior management has equipped her with the flexibility to select the training methods that best suit the trainees' application. Audiences in Singapore, Hong Kong, China, Taiwan, Japan, Korea and the United States have enjoyed sharing Kate's passion for professional development. Her audiences most appreciate Kate's warm and engaging style. Kate offers training and coaching on business writing, corporate image, presentation, customer service, interpersonal communication, English Excellence, Think on Your Feet®, time management, stress management and leadership. Some of her ongoing clients include HSBC, Barclays Capital, UBS, EMBA Programme of Peking University, Philips, Swiss-Re and Unilever. Kate's diverse interests include her tenure as deportment instructor for the cabin Crew at Singapore Airlines and lecturer at CAEP (Centre for the Advancement of English Proficiency) at Baptist University.
Kate is now based in Hong Kong, her birthplace, after twenty over years away in the US, Canada, Europe and Singapore. Her background as international marketing manager, public relations consultant, research consultant, language programme designer and official translator has enabled Kate to relate well to various individual needs that exist in different corporate environments. Kate offers training and coaching in English, Cantonese, Mandarin and French. She majored in English at McGill University and underwent her post-graduate studies in Translation at the Université de Montréal and Université Sorbonne. Kate has continued to grow in her training and coaching skills. She is a certified NLP Practitioner.